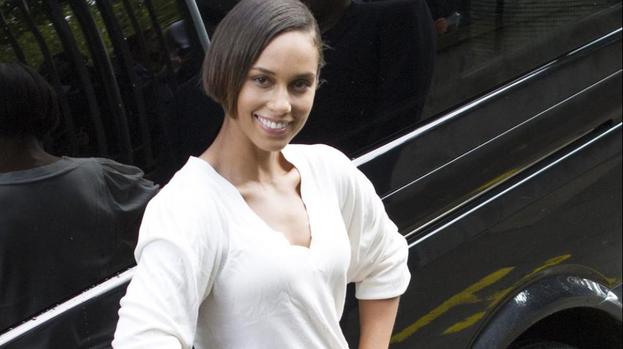 Alicia Keys wants more children.
The 'Girl On Fire' singer - who gave birth to her first child Egypt two years ago - has revealed she wants to have at least one more child because her son has changed her life for the better.
The 31-year-old singer said: ''To have this type of love in my life at this time in my life, it means so much. Perspectives change, priorities change.''
When asked if she wants ''a lot more'' children in a new interview with Lara Logan on CBS' 'Person to Person', airing in the US this Friday (23.11.12), Alicia said: ''Definitely at least one more.''
She also admitted that her life has completely changed in the last seven years and said her family, including her music producer husband Swizz Beatz, 34, who she married in July 2010 after dating for two years, are her main priority now.
She said: ''I was such a different person seven years ago. Nothing would stop me from traipsing from here to London to LA back to London to LA in three days and not sleep. ... It was just that I thought that that was everything. But to have time to spend with my family and my son, it's like perspectives change a bit, it's like, 'Hold up! Let's not kill ourselves here.' ''
Copyright © bangshowbiz.com 2012.