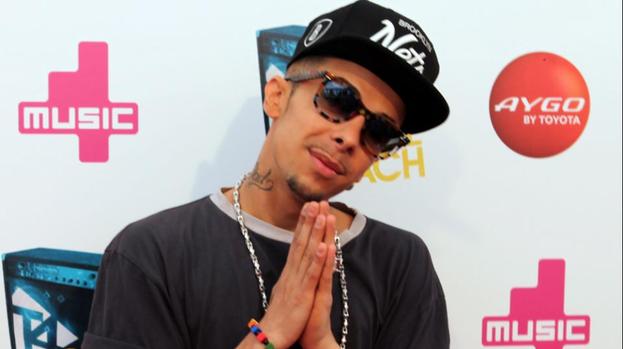 Dappy is planning to ''let people in'' to his world by writing a tell-all book.
The 'No Regrets' singer has revealed he wants to share his life with his fans in order for them to understand his journey from nobody to pop star and no plans to leave nothing out.
Dappy - real name Costadinos Contostavlos - believes his story will give people a ''good read''.
He told the Daily Star newspaper: ''I'm definitely contemplating [writing a book] in the near future.
''If I stay like this, then at least people will have a good book to read. People will be like, 'Dappy has been through some s**t, let's read that.' I'd like to let people in.''
The 25-year-old musician has had numerous run-ins with the law in the past, been caught cheating on his girlfriend Kaye Vassell - with whom he has two sons, Gino and Milo - and has confessed to experimenting with drugs.
He previously said of his cheating: ''I've made mistakes. I've cheated. All it does is make you look like a weak person, like you're desperate to get more women because you need more attention.''
Dappy's book announcement comes shortly after his cousin and N-Dubz bandmate Tulisa revealed she is penning her own fictional novel based on people she knows and inspired by crime writer Martina Cole.
She said last month: ''I'm writing a novel. Let's say there are elements of the book based on real-life characters I know.
''It's definitely not '50 Shades of Grey'. It's exciting for me. It's something that I wanted to do with the same publishers as my autobiography. I do a lot of reading. I like crime novels and my number one author is Martina Cole.''
Copyright © bangshowbiz.com 2012.
People who read this story also read