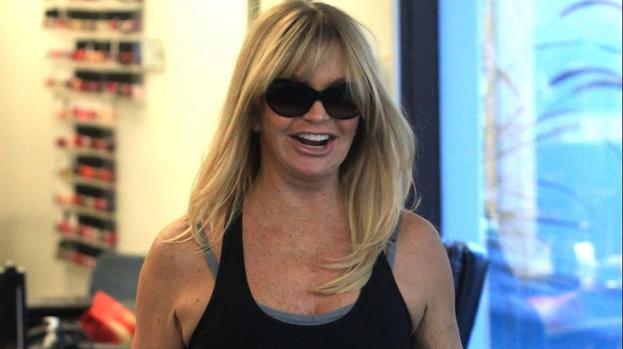 Goldie Hawn thought Kurt Russell was ''too young'' for her to date when she first met him.
The 66-year-old actress first met her long-term partner on the set of 1968 film 'The One and Only, Genuine, Original Family Band' and while she liked him a lot, she thought the five-year age gap was too big.
However, they were cast together in 1983 movie 'Swing Shift' and their romance blossomed from there, even though both of them didn't want to get involved with another actor.
Goldie - who had two children, Kate and Oliver, from her marriage to Bill Hudson when she got together with Kurt - said: ''I was 21 and he was 16 and I thought he was adorable but he was much too young. And then years later we met up again and I liked him and I remembered that I had liked him very much when I first met him. But we both said we would never go out with another actor so it just shows you never can tell.''
Although they have never married, Goldie and Kurt - who have a 26-year-old son, Wyatt, together - are still going strong and the 'Private Benjamin' star says it's down to the fact they both work hard at their relationship.
Speaking on 'Desert Island Discs' on UK station Radio 4, she said: ''We've been together for 29 years now and I think if two people want to make it work, you make it work but if one doesn't, then you're sunk.
''I don't know if it's been hard work, but that's all I wanted out of life - a good relationship, a healthy family of mind and body and I feel very honoured that this happened. But you do have to put your time in.''
Copyright © bangshowbiz.com 2012.