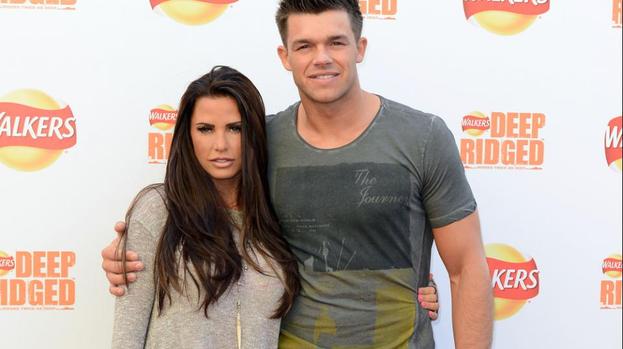 Katie Price's fiance thinks she looks ''sexy'' with dark hair.
The 34-year-old former glamour model admits she prefers being brunette and her partner Leandro Penna loves her new look.
She said: ''I much prefer being darker. I can never find the right blonde.''
Leandro added: ''This is the first time I've seen Katie dark. It's sexy.
''When she was blonde, she looked too normal but this brown hair makes her stand out.''
Katie - who has three children from previous relationships - also admitted she has not been wearing her pink heart-shaped, diamond engagement ring because it doesn't fit her.
She said: ''I haven't been wearing it because it's too big. My engagement isn't off.''
The brunette beauty - who was previously married to Peter Andre and Alex Reid - recently admitted she has no plans to ''rush into'' walking down the aisle again.
She said: ''The simple truth is that Leo and I have not set a date and we have made absolutely no plans.
''Leo and I are enjoying being together and being engaged. We are not rushing into a wedding.''
Copyright © bangshowbiz.com 2012.
People who read this story also read