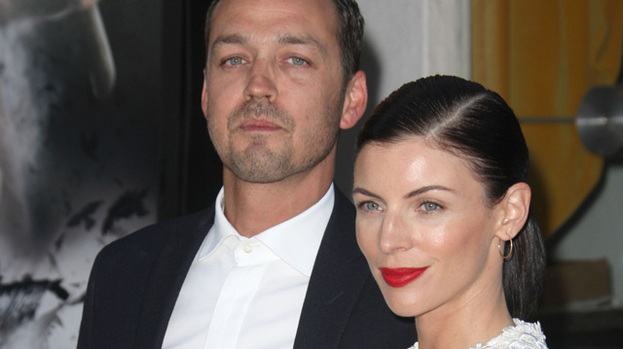 Rupert Sanders's wife is said to be keen to patch thing up with her husband, after he admitted to cheating on her with Kristen Stewart.

Liberty Ross, who has two children with Rupert, is reportedly set on working through the issues in her marriage to the Snow White and the Huntsman director.

This is despite the fact the stunning model was spotted in an office building in LA earlier this week, believed to be meeting with divorce lawyers.

But according to TMZ, divorce is actually not Liberty's goal at all. Instead the celebrity website reports that the couple have actually been looking into marriage and family therapy.

Hopefully the wedding ring which has been noticeably absent in recent days will be firmly back on Liberty's left hand in no time.

Meanwhile Kristen Stewart - who was photographed in a steamy clinch with Rupert, in snaps that emerged last month - is thought to have pulled out the London premiere of her new film On the Road on August 16.

A source told RadarOnline: "Kristen won't be doing the red carpet for On the Road — she's too ashamed to show her face in public right now.

"After everything that has been said, and in light of the revelations that she cheated on Robert with director Rupert Sanders, she's running scared at the moment."

Kristen, 22, had been dating Twilight hottie Robert Pattinson for around three years, after the pair met during the filming of the first flick in the vampire series.

They are now believed to be estranged, with Kristen thought to have moved out of the home she shared in Los Angeles, allegedly at Rob's request.

Robert is set for his first interview since the cheating revelations emerged, next Wednesday, August 15, when all eyes will be on the hunk to see if he speaks out about his relationship with Kristen.
TWI-HARDER:
People who read this story also read