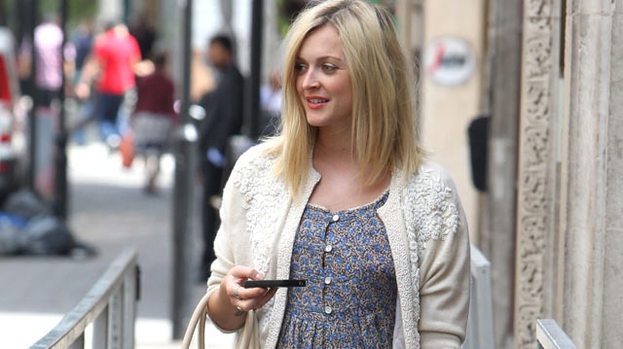 Fearne Cotton has announced that she is expecting her first child.

The 30-year-old Radio 1 DJ revealed the happy news last night, when she Tweeted: "Jesse and I have some news!!!!!," with a link to her official blog.

A statement on the star's website reads: "Jesse and I are very happy to announce we are having a baby.

"We are over the moon, morning sickness aside (me, not Jess) and looking forward to the little Cotton Woods arrival."
The little bundle of joy is reportedly due later this year.

Fearne began dating model / musician Jesse last summer, after she split from her former fiancé Jesse Jenkins.

Rolling Stones legend Ronnie Wood, Jesse's father, will be delighted with the news as he recently admitted he thinks Fearne is the perfect match for his son.

In May, he told the Daily Mail: "Fearne's a beautiful girl. They're lovely together. I met her when she came to a Faces gig with Jesse at Cornbury Festival. I very much approve.

"She's rock 'n' roll. I do wonder if she'll become my daughter-in-law any time soon."

Fearne has often spoken out about her desire for children, admitting she was 'horribly broody' when BFF Holly Willoughby was pregnant.

In 2009, when Holly was expecting her first child, Harry, Fearne said: "I'm horribly broody. What is absolute torture for me is that my best friend is pregnant. I'm incredibly happy for her, but so disgustingly jealous at the same time. I want to be pregnant. The only way I can deal with this is by trying to get back at Holly. So I drink wine in front of her because she can't have any." You'll not be having any wine now Ms Cotton. Congratulations!
BABY LOVE
People who read this story also read