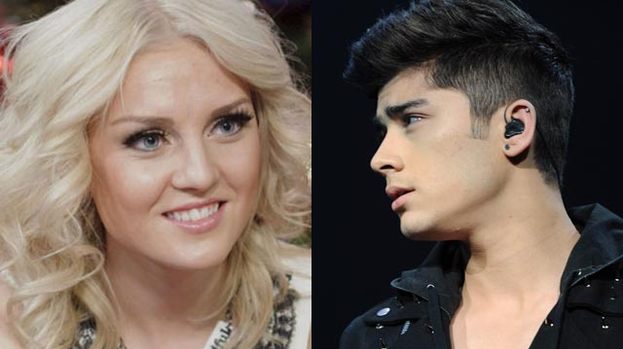 Ah, another day, another story about how loved up Zayn Malik and Perrie Edwards are…

Today's little insight into the romantic goings on of pop's hottest couple reveals that the One Direction star and Little Mix lovely simply can't stand to be apart, so they're considering moving in together.

Yes, wipe away your tears girls – it looks like Zayn and Perrie really are totes in love and are ready to take their romance to the next level.

A source told Heat: "They have been inseparable. They had a long time apart while Zayn toured the States, so they're really happy to be together again.

"Zayn has been staying at Perrie's place in Notting Hill most of the time. He's rarely ever at his own flat and they want to make their joint living situation more official."

According to reports, Zayn has bagged himself a fancy North London pad and Perrie is helping him decorate, no doubt bagging the best room in the house to hold her rather impressive wardrobe.

The source added: "Zayn just hasn't met anyone like Perrie. He's absolutely infatuated with her. They want to be together all the time.

"Zayn's bought himself a house in North London but isn't quite ready to move in there yet. Perrie is going to help him kit the place out - it will basically be their place rather than just Zayn's.

"Perrie will have her own wardrobe space and will give advice on how it's decorated."

While darling Zayn likes nothing better than a spot of pampering to perfect his boyband look, he won't have to fight for the mirror when Perrie's around.

The stunning singer recently admitted she can go up to two weeks without washing her hair. Lovely!

Not that besotted Zayn seems to mind. Perrie told The Sun: "I try to be ladylike but I think he sees my true colours sometimes!" Well he certainly will when you move in together.
MIXING IT UP
People who read this story also read