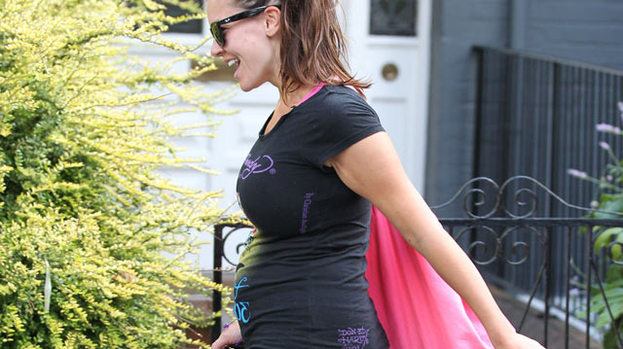 When Imogen Thomas appeared on Daybreak last week to talk about flirting, it's safe to say she was glowing, and now we know why: the former Big Brother star has announced she is pregnant.

Imogen has been dating dad-to-be Adam Horsley for ten months and has insisted she is the happiest she has ever been.
Following the controversy surrounding her alleged affair with footballer Ryan Giggs, which hit the headlines earlier last year (before she began dating Adam), the Welsh star is now focusing on a brighter future.

She told The Sun: "I can't believe how happy I am. What happened last year was utterly horrendous.

"I never thought I would find happiness again but finding love then falling pregnant has transformed my life.

"I can't wait to be the best mum I possibly can be. I am so, so excited."

The 29-year-old model and Adam are looking forward to welcoming their new arrival into the world in January and Imogen's convinced she is having a little girl, as she has been very sick and craving potatoes – her mother was exactly the same when she was expecting her.

Imogen has been trying to keep her pregnancy under wraps but now she's beginning to show, she decided it was time to share her happy news with the world.

She said: "I have been trying to cover my bump with baggy clothes but my boobs are growing huge too and I think people are starting to notice.

"I'm really excited to finally come out and say, 'I'm going to be a mummy'. Last year was a nightmare. Now I'm the happiest I've ever been."

Congratulations Imogen and Adam.
BABY LOVE
People who read this story also read