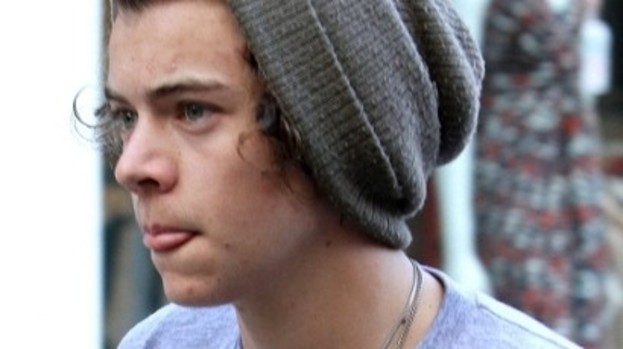 Harry Styles may be one of the most desired males on the planet but it seems he is having a spot of bother with his looks at the moment. Surely not!

The talented teen has been breaking out in spots, believed to be down to a combination of an unhealthy diet and the thick stage makeup he wears when on tour with One Direction.

And although Harry's skin seems to be the worst affected out of all the lads, Zayn Malik, Louis Tomlinson, Liam Payne and Niall Horan are also far from fresh faced

A source told the Daily Star: "The make-up they constantly wear on stage affects their skin – Harry in particular is prone to terrible spots."

As the lads get set to return to the US, with a highly anticipated performance at the MTV VMAs on the cards, their 'team' have stepped in to ensure the boys clean up their act.

The source explained: "The way their management is coping with this is to give the boys three big vegetable drinks a day which are full of vitamins.

"The lads are already sick of their health drinks but they know they have to have them."

Thankfully Harry and the boys are still allowed the occasional treat, with Louis and Liam causing a frenzy on Monday when they popped into Starbucks for a less than-healthy looking cake.

The insider added: "When they're rehearsing for hours on end the boys almost always have takeaway pizza and Harry is a sucker for Chinese takeaways.

"The boys have agreed to have their smoothies to help with the spots, but they won't be giving up fast food."

We'll find out if the veg drinks (yuk) are working for our beautiful boys next week, as they are tipped to perform at the closing ceremony of the Olympics.
ONE LOVE
More About One Direction
People who read this story also read