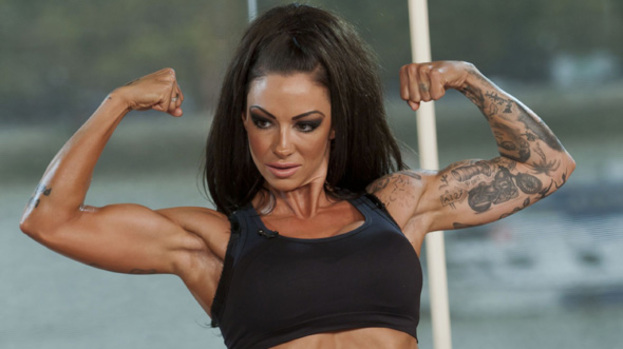 Kerry Katona has reportedly turned to Jodie Marsh and asked for advice on how to become a bodybuilder.
Jodie revealed to Heat magazine that Kerry asked her for help to train up when the pair both appeared on This Morning last month
"I said to her, if she's going to do it, she can't mess about," Jodie said.
"She then asked if she could move into my house, as that way I could keep an eye on her. I said yes. It would have to be as strict as that.
"There's no point training and eating healthily with me, and then going off and eating crap."
Jodie has also revealed that Kerry asked about competing on stage in competitions, and although Jodie thinks she could get the former Atomic Kitten singer to that level, she thinks that she has a long road ahead of her.
"With Kerry, she probably hasn't got any muscle, so to build it up you need four months to bulk up any muscle then strip away the fat," she explained.
What do you think of Kerry's plans to become a bodybuilder? Leave your comments below.
FITNESS FANATIC
People who read this story also read