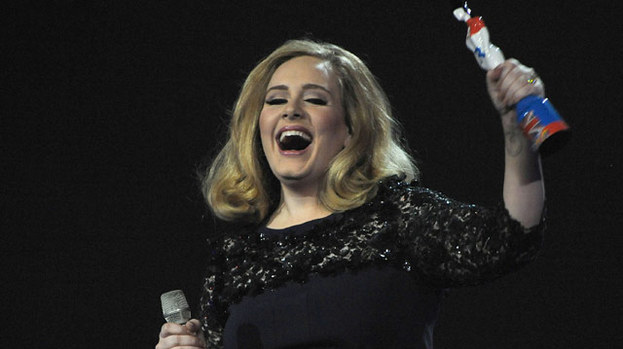 Adele has only recently announced that she is pregnant, but reports have suggested that she is already seven months gone and due to give birth in September.
According to heat magazine, the singer, who is expecting her first child with her charity worker boyfriend Simon Konecki, has barely left the house in recent months to keep the news of her pregnancy under wraps for as long as possible.
Adele was due to fly to the US for the Billboard Awards in May, where she won 12 gongs, but she never attended the event.
She then turned up at the Ivor Novello Awards later that month in a really loose fitting floaty dress which completely covered up her body.
The normally chatty star snuck into the ceremony late and refused to talk to the media or have her picture taken.
Adele has made no comment on the due date of her baby, but she announced her pregnancy news on her official website on June 30 and wrote: "I'm delighted to announce that Simon and I are expecting our first child together.
"I wanted you to hear the news direct from me, obviously we're over the moon. Yours always, Adele xx."
We can't wait to hear the pitter patter of tiny feet. Congrats Adele!
BABY BOOM
People who read this story also read