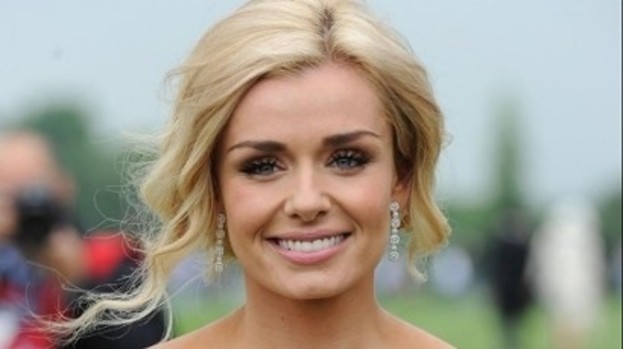 A few years ago, Derek Hough was constantly by Cheryl Cole's side, like the most handsome accessory a girl could wish for.

The American dancer nursed Chezza through her break-up with Ashley and was there for her when she was struck down with malaria. He must have thought all his Christmases had come at once when she landed a role on the US X Factor, but when that job turned sour (we all know what happened there), Derek seemed to vanish off the scene, discarded like last year's Harem pants.

Although the pair neither confirmed nor denied whether they were actually an 'item', the nation agreed that Derek and Cheryl made a super cute couple, but it just wasn't to be.

Fear not Hough fans: Derek has returned to our shores with a new glamorous girl on his arm – Katherine Jenkins.

The pair grew close when the Welsh opera star wowed on US show Dancing with the Stars and they have remained in touch ever since, with many suggesting they are more than BFF.

Adding fuel to the fire, Derek flew to London at the weekend to help Katherine celebrate her 32nd birthday at London's Bunga Bunga bar, before the pair shared a taxi home.

They then attended the Wireless festival together, looking extremely close as they partied in the VIP area. Cheryl Cole who eh, Hough?
Could Derek be the one to help Katherine move on after her split from fiancé Gethin Jones in December? He's certainly got a good track record as a shoulder to cry on.
DANCE MAGIC DANCE
People who read this story also read