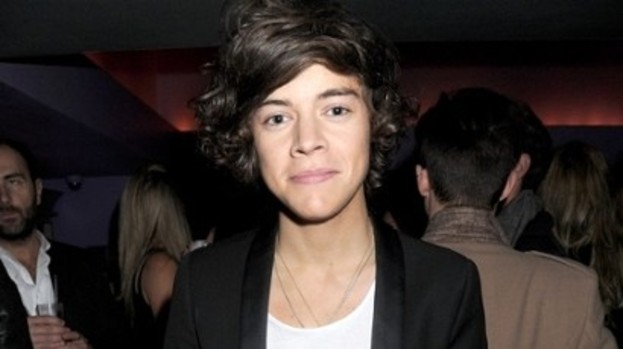 Another week, another twist in the love life of 18-year-old Harry Styles.

He's either extremely lucky with the ladies or extremely unlucky in that every woman he speaks to he is immediately believed to be erm, getting friendly with.

The latest lady said to be getting cosy with the 1D heartthrob is Made in Chelsea star Caggie Dunlop. Spencer will be heartbroken!

At 23, Caggie is a little younger than Harry's usual type but she's certainly stunning and they share a passion for music, with Ms Dunlop an aspiring singer.

Perhaps Harry was just passing on some advice…

According to The Mirror, Harry met up with Cags on Thursday, at posh private West London club Dorsia.

The glamorous pair were then spotted driving away together in the One Direction star's Range Rover Sport, heading towards Chelsea Harbour.

But is Caggie really the one for Harry? His 'people' told the paper that they were not romantically involved and now reports suggest our Hazza is still pining for his old flame, 32-year-old Caroline Flack.

A source told The Sun: "Harry has never quite got over what he had with Caroline. They had such fun together.

"He sent her a few texts just to test the water as a lot has happened since they were together — particularly Harry being linked to a series of girls."

Caroline, Caggie… who next? Harry has certainly got an impressive little black book.
ONE LOVE
People who read this story also read