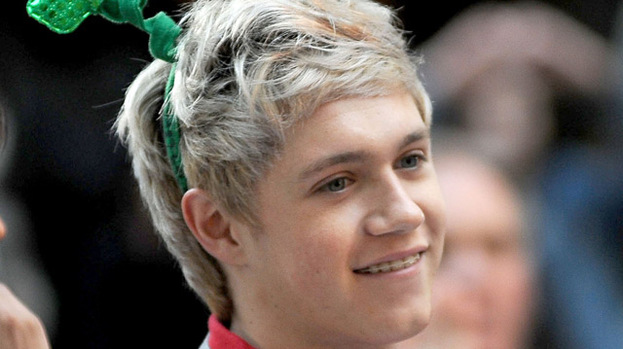 The One Direction lads are back in the UK– scream ladies – and while Zayn Malik, Louis Tomlinson and Liam Payne rush off to see their girlfriends, and Harry Styles probably goes into hiding, single singer Niall Horan is looking forward to snuggling up on his couch with… Jeremy Kyle (not literally).

Yes, Irish heartthrob Niall can't wait to get back into a routine with his home comforts, kicking off with catching up with everyone's favourite chat show agony-Uncle, Jezza.

The 18-year-old Tweeted: "Cant wait t go home and watch jeremy kyle! #jezzayou'vebeenmissed."

Upon arriving back at One Direction towers, Niall was delighted to find the band's many plaques and awards now decorate the posh pad, reminding them of their global success.

He posted a picture and told fans: "Just got home! Some of my plaques are on the walls, this is what you guys do! Goosebumps!"

The ecstatic star then added: "unbelievable what you guys have done for us! When i walked up the stairs and seen all them,first thing i thought was #bestfansintheworld."

Niall may not have a girlfriend at the moment, but he has certainly made quite an impact on a host of gorgeous girls, including Katy Perry, who thinks he is "adorable."

The Firework singer recently told The Sun: "Niall is just such a sweetheart. I'm a big fan of One Direction."

The 27-year-old continued: "They've been so sweet to me every time I meet them, they're like the biggest thing in the world right now. I'm thrilled for the success they're enjoying and love hanging out with them — Niall is just lovely."

Maybe she should head round and catch up on some Kyle with her 1D favourite.
ONE LOVE
People who read this story also read