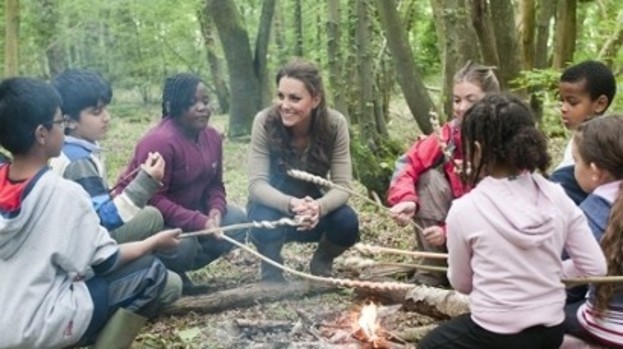 If one is planning on venturing to Balado this weekend to take part in the T in the Park festivities, there is simply one fashion accessory you can not be without – a pair of Le Chameau Vierzonard wellies… that is, if you have a spare £300 lurking around in your purse!

Yes, the 'Duchess Effect' has struck again: Kate Middleton wore a pair of the boots when she attended the Expanding Horizons charity event in Kent last month and since being photographed in the sturdy country wellies, sales have gone through the roof.

Giles Palmer, managing director of Wellie-web.co.uk, told The Telegraph: "We have very much seen a boost in our sales, which are up by 32 per cent.

"Sales in the wellies have also increased by 56 per cent year-on-year.

"We've also been inundated with enquiries for the boot she wears. They're very good boots and she must certainly know her wellies.

"If Kate wears a product, everyone wants to get hold of it."

Hunter Wellies were once the celebrity boot of choice, leading to festival goers to snap them up in a bid to look as cool as Kate Moss and the gang, but this year, it seems, if you want to be the ultimate party princess, Le Chameau wellies are the way to go. We'll probably stick to the supermarket's finest to be honest…

The 'Duchess Effect' has benefited companies such as Reiss, Whistles, Jenny Packham and Issa, after Kate stepped out in their garments and fans flocked to copy her style.

She is also rarely spotted without her trusty L.K. Bennett nude heels, making the shoe the fashion must-have this year.
STYLE QUEEN
People who read this story also read