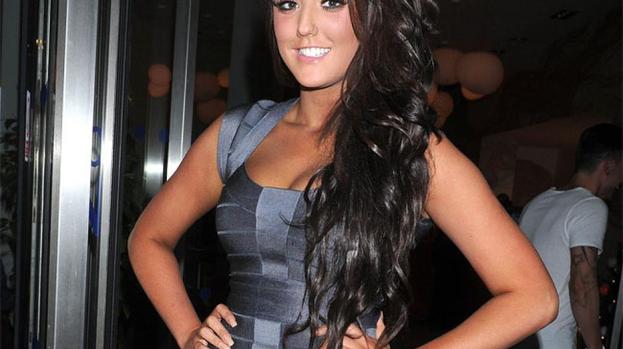 Charlotte Crosby thinks it would be ''pathetic'' if engaged co-stars Vicky Pattison and Ricci Guarnaccio stay on 'Geordie Shore' when they are married.
The brunette beauty - whose on/off relationship with co-star Gaz Beadle dominated the first two series of the MTV reality show - believes it would be ''a bit of a joke'' if they continued to appear on the programme after tying the knot because marriage should signal ''the start of a new life''.
She exclusively told BANG Showbiz: ''I definitely don't think they would be able to stay in the series - it would be pathetic. It would be stupid. Marriage is the start of a new life and their marriage would be a bit of a joke if they were still on 'Geordie Shore'.''
The pair got engaged in May after just six months together and Charlotte admits she is still surprised that Vicky said yes to Ricky's proposal because she is ''quite mature and sensible''.
She added: ''I just couldn't believe it. It didn't sink in and I don't think it still has. I just think it's really soon, they've only been going out with each other for about six months.
''They seem dead happy. I told Vicky that I didn't think she'd say 'yes' because she's quite mature and sensible and that's the last thing I thought she would do.
''I didn't get to speak to either of them before, I think that's why it hasn't really sunk in properly. None of us really got to see them before.''
Copyright © bangshowbiz.com 2012.
People who read this story also read