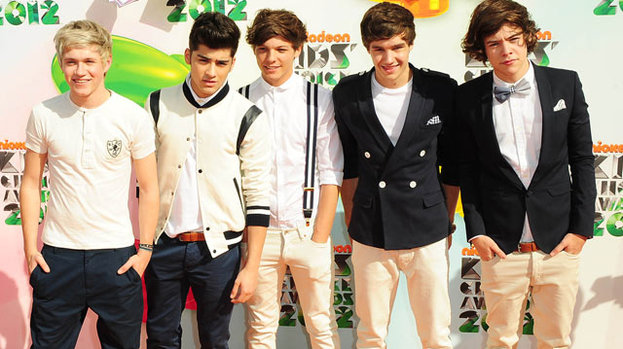 One Direction cutie Harry Styles might be just a teen, but the star looked every inch a man as he took a stunning Ferrari for a spin in Hollywood recently.

He might have not long passed his driving test, but the 18-year-old curly-haired cutie seemed totally at ease behind the wheel of the powerful car.

According to TMZ, Harry rented the slick black super motor out for a couple of hours as a special treat to himself.

With the major success that he and the other One Direction boys are having around the globe, we'd say it's pretty well deserved!

It's just as well Hazza didn't splash out £128,000 on the Ferrari though – he splashed out £90,000 on an Audi R8 just a couple of months ago.

We're sure he had a blast on his day out, but someone who might be suffering from a touch of the green eyed monster is Harry's One Direction bandmate Niall Horan.

Poor Niall, 18, shares Harry's love of fast cars and would love to get one for himself. But there's just one problem, his dad Bobby revealed to the Daily Star.

"Niall wants a fast car like every young lad who's become successful, of course he does.

"But the truth is he hasn't even got his driving licence."

Oh dear – keep in there Niall and we're sure you'll be taking Ferarris for a spin round Hollywood too in no time!

VROOM VROOM!
More About One Direction
People who read this story also read