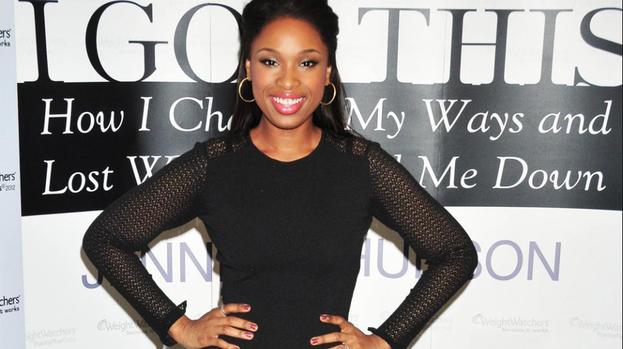 Jennifer Hudson's wedding to World Wrestling Entertainment star David Otunga is back on after she reportedly backed out.
Apparently the Academy Award winner and her sportsman partner attempted to work through their issues around the time of William Balfour's murder trial, where he was found guilty of murdering her mother, brother and nephew.
A source told website RadarOnline: ''Jennifer started feeling like it just wasn't right. So many bad things have happened since they got engaged in 2008 that have prevented them from finally getting married, and she was worried that she was just trying too hard to make something happen that wasn't meant to be.''
The insider continued: ''Jennifer and David quietly called off the wedding a few months ago and she even returned her ring to him. She was extremely stressed out and processing a lot of emotions about the murder of her family after the trial ended, and she just cracked.''
The couple recently revealed they were excited about organising their upcoming nuptials with David admitting the court case was a huge factor in the way of saying ''I do''.
The 32-year-old wrestler said: ''That was something that was hanging over our heads for so long, and now we feel like we can finally breathe a sigh of relief. Everything is good now.''
The source added: ''After things settled down, she realised that he was her rock and that she wanted to spend her life with him and keep building their family together. She is more sure than ever now that she is ready to get married.''
Copyright © bangshowbiz.com 2012.