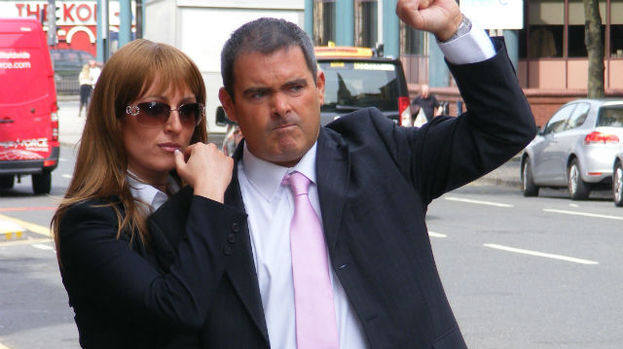 A new comedy drama from the creator of Rab C. Nesbitt tells the tale of disgraced politician Tommy Sheridan, whose life came crashing down around him when he was jailed for perjury in 2011.
Written by Ian Pattison, I, Tommy shows how a powerful and popular politican, who was once named the second greatest Scot ever, could fall so spectacularly from grace in the biggest sex and politics scandal of the decade.
"The play is about how a charismatic leader can make a fateful decision that brings his life and political party crashing down," Ian explained.
"Tommy might have been First Minister of Scotland. It's like a Greek tragedy but with kilts and glottal stops."
Comedian Des McLean plays Tommy and newcomer Michele Gallagher has taken on the role of his wife Gail, and Des is looking forward to seeing the audiences' reactions to the story.
He said: "Ian Pattison has come up with this incredible black comedy that illuminates the whole political back drop. It's a riveting, mind-blowing tale."
The photoshoot for the play took place today to give fans a sneak peek at what to expect from the comedy.
I, Tommy will be showing at the King's Theatre in Glasgow from Monday, November 5 until Saturday, November 12. See the official website for more information or to book tickets.
POLITICAL SCANDAL
People who read this story also read