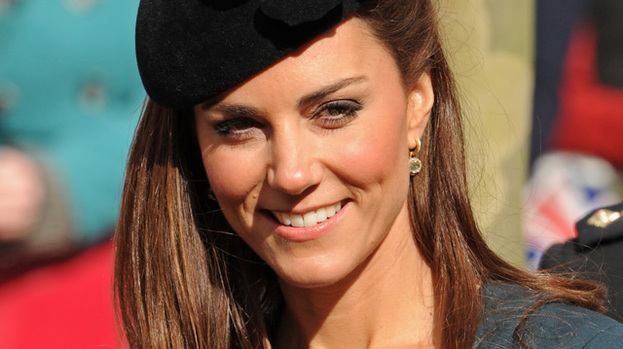 Kate Middleton showed her caring side on Friday night when she treated 150 children from one of her charities, The Art Room, to a very special night at the theatre.

The Duchess of Cambridge left her husband of just over a year, Prince William, at home, as she took the youngsters out for the treat to see The Lion, The Witch and The Wardrobe at Kensington Gardens.

It was a real delight for the youngsters, who came from various schools across Oxford and London, OK! magazine reports.

And caring Kate made sure the kids were all having a good time, asking them questions like: "Did you see all the animals on stilts?"

She even checked that some of the scenes weren't too scary for the youngsters, asking one: "Some of the characters are really quite frightening. I hope you don't get too scared."

Working with children is a cause that's very close to Catherine's heart, something that was clear for all to see when the Duchess released details of the organisations and charities she supports, earlier this year.

As well as The Art Room, which provides art therapy to children dealing with issues like low self esteem and Asperger's syndrome, Kate is also a patron for Action on Addiction, East Anglia's Children's Hospices, and the National Portrait Gallery.
In addition to this, she is also a volunteer with the Scouts. On Sunday last week she joined children who were taking part in a camping project as part of ARK Schools scheme, designed to teach the youngsters team-building skills and boost their confidence.

During the camping trip she sat in on lessons and visited the children's tepees, before enjoying lunch with them.

CARING DUCHESS:
People who read this story also read