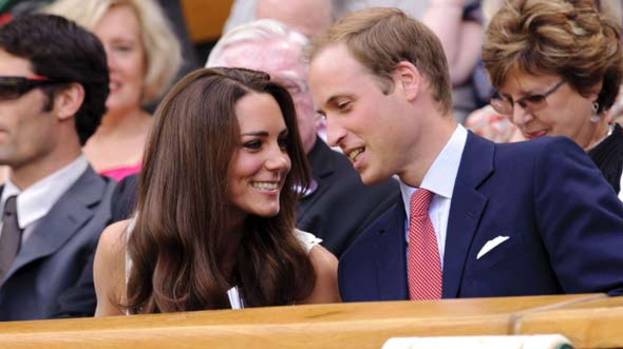 Kate Middleton has revealed that her romance with Prince William really is like something out of a fairytale, after admitting he is "very sweet" and spoils her rotten.

The Duchess of Cambridge made the revelation yesterday, as she joined school pupils for a special camping trip in Kent.

The London-based youngsters, who were camping in woods as part in the Expanding Horizons primary school scheme, were delighted when the Duchess opened up about what her life as a Royal is really like.

And while little Tigerlily Smith, eight, might have been enjoying learning about survival techniques and team building skills, there was just one question on her lips – what is it really like to be a real-life Princess?
"We asked how it felt to be a Princess and she said it was very nice," the King Solomon Academy Primary pupil told the press afterwards.

"She said she got to visit lots of countries but hadn't seen as many as William."

The youngster then added: "She said William was very sweet and kind and spoiled her."

Duchess Kate also told the children that her life is "very busy and great fun but I am very well looked after".

As well as chat about her home life, the Duchess got stuck in with the lessons, watching as the kids learned about making tents out of wood and tarpaulin, as well as building campfires.

After while Kate might be treated like a Princess by her husband while at home, she found that chivalry isn't necessarily dead elsewhere, after the 30-year-old beauty was impressed by another gent - eight-year-old Zahid Shanvere.

The young school pupil showed off his impeccable manners when he ushered Kate into a tepee before him, which prompted the impressed Duchess to respond: "Such a gentleman. Thank you."

It was a busy weekend for Kate, who later joined husband William later in the afternoon for a day at the polo, with their pooch Lupo.

On Saturday the Royal couple also attended the Trooping the Colour ceremony at Buckingham Palace, alongside senior Royals including the Queen and Duke of Edinburgh, and Prince Charles and the Duchess of Cornwall.

ROYAL ENGAGEMENTS:
People who read this story also read