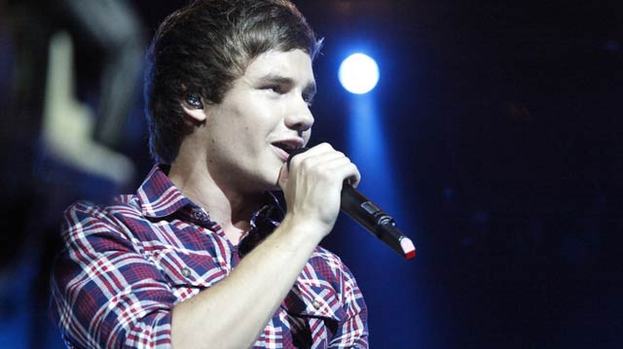 One Direction star Liam Payne has made no secret of the fact he is madly in love with girlfriend Danielle Peazer and it looks like things are hotting up between the young couple, as they have just moved in together.

According to The Sun, Liam and Danielle are sharing a pad which has made the 1D heartthrob clean up his act.

He told the paper: "I can't have it too messy or she'll have a go at me. We haven't been there long. My girlfriend's there alone most of the time. It's just a base really."

Liam recently took to Twitter to slam so-called One Direction fans for sending abusive messages to his girlfriend via social networking sites.

Clearly angry about the treatment dancer Danielle had been receiving, he wrote: "Just as I start to like twitter again I see the nasty side of people who like to dislike somebody who makes me ... Me."

He continued: "#SometimesIHateTwitter when it becomes a place to abuse people who uve never met never did anything to you but you still choose to be cruel…

"and to all those people who are going to be d**** and tweet her horrible stuff now just because i mentioned it ... boring grow up."

Liam then went on to praise those who have defended Danielle and slammed the horrid fans who feel it's their right to criticise any female that comes in contact with One Direction.

He wrote: "but to all those people who are nice thank you so much she often reads me nice things people say to her and it makes me smile love you guys."

He also retweeted a message from one fan, which said: "All of you who send hate need to grow up and get a reality check, Danielle is nice, super talented, gorgeous, and she INTERACTS WITH US."

Danielle also used Twitter to hit back at those who accused her of using Liam to further her career.

She said: "You don't have to like me or think I'm pretty, but at least give me credit for my own career. I've been doing this job for the past 5 years and for u to think I've only got somewhere because of Liam is disrespectful and plain f***ing stupid." Looks like Danielle is certainly having the last laugh now.
THAT'S WHAT MAKES YOU BEAUTIFUL
More About One Direction
People who read this story also read