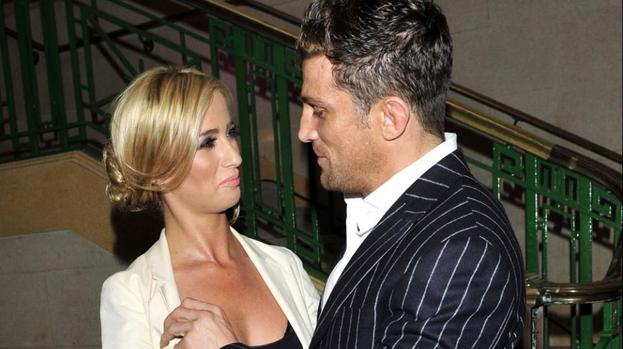 Chantelle Houghton will bring a bottle of champagne to the hospital with her when she gives birth.
The reality TV star is expecting her first child with partner Alex Reid but admitted she is missing alcohol so much, she is desperate for a drink as soon as she gives birth.
She said: ''I haven't had a drop of alcohol since I found out I was pregnant but I'm definitely taking a bottle of champagne to the hospital with me.''
However, she won't be able to go overboard with the celebrations as Chantelle revealed she wants to breastfeed the baby.
She added: ''I'm intending to breastfeed although my friend felt so self-conscious about breastfeeding in public that she didn't go out for eight weeks. That's not good for your mental health.''
Chantelle recently went for a hospital visit and says it made everything much more real.
She wrote in her column for new! magazine: ''I went to the hospital last Tuesday to go through my birth and it all suddenly because very real!
''I'm going to have an epidural, but only when I really need it. I'm going to try to deal with the pain with gas and air for as long as I can so I can still feel when I need to push, rather than relying on them to help me.''
Copyright © bangshowbiz.com 2012.
People who read this story also read