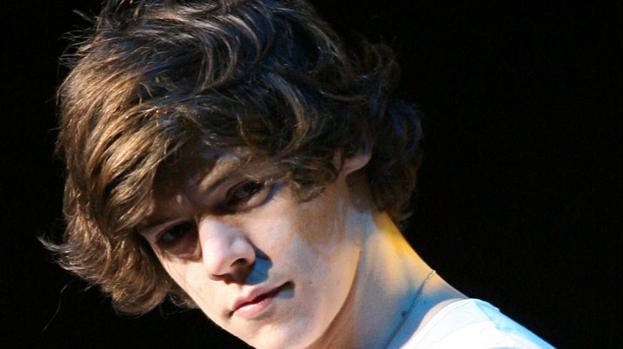 Harry Styles' used the chat-up line ''I like giraffes'' to seduce a girl in a club.
The One Direction lothario sent a friend over to invite the pretty stranger to his table at now defunct nightclub Public in London in April and she revealed he wowed her with his funny lines and awkward dancing.
The unnamed girl told heat magazine: ''As I sat down I didn't expect that by the end of the night I'd be kissing Harry Styles. He didn't speak to me at first and was quite quiet. He was very polite but didn't seem interested in the fans who were throwing themselves at him.
''Somebody was talking about a safari trip they'd been on and very seriously, Harry said, 'I like giraffes.'
''He made me laugh and once we started chatting there was no stopping us.''
The mystery lady also revealed the 18-year-old singer is a ''gentle kisser''.
She said: ''He kissed me in the corner of the club away from everybody. It was amazing ... He's quite a gentle kisser and his kisses were quite hypnotic.''
Although she has not heard from Harry since their encounter, she called him a ''perfect gentleman'', adding: ''He thanked me for an amazing night before he headed off again. I wasn't the first girl to fall under his spell - and I won't be the last.''
Copyright © bangshowbiz.com 2012.
People who read this story also read