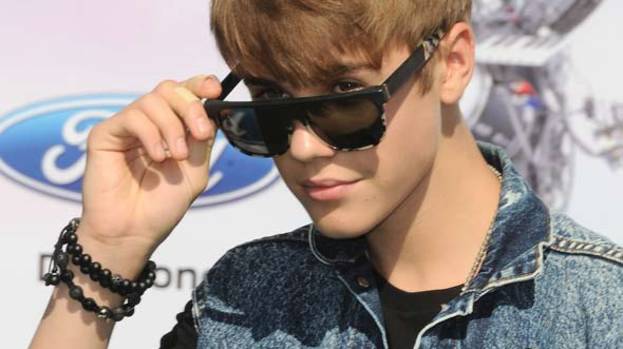 Justin Bieber knocked himself unconscious after walking into a glass wall backstage at a concert in Paris last night.

The 18-year-old Canadian singer, who is on a seven-country promotional tour which is being filmed for his All Around the World TV special, walked into the glass partition backstage, hitting his head.

He proved to be a real trouper though, and carried on with the performance despite feeling light-headed.

It was only when Biebs finished the gig and came off stage that he passed out briefly, and was diagnosed with concussion by a doctor.

Speaking to TMZ, the star explained exactly what had happened. He said: "So basically... I'm in Paris and I'm like, performing on the tallest building in Paris.There's a glass wall behind me, but there's a railing behind the glass, and so, I went to reach for the railing and I hit my head on the glass.

"It really hurt and I felt a little light-headed, but my adrenalin, I feel, pushed me through it and I performed my last song.

"After that, I went off stage and I immediately felt really weak. I was walking down the stairs and I passed out for like, 15 seconds... I feel good, I have a little bit of a headache, but I feel fine. I mean, you've got to laugh at yourself sometimes."
i will see u again Glass. I will have my revenge. BIEBER vs GLASS. MGM LAS VEGAS 2013. lol. #GottaLaughAtYourself

— Justin Bieber (@justinbieber) May 31, 2012
It's been an eventful couple of days for Biebs. On Wednesday the star was forced to plead with fans to calm down after they mobbed the star, and police threatened to cancel the free concert he was performing in Oslo.

He wrote on Twitter: "NORWAY - please listen to the police. I don't want anyone getting hurt. I want everything to go to plan but your safety must come first......

"...for the show to happen u must all listen to the police. we are all concerned for your safety and i want what is best for u. please listen [sic]."

MUCH MORE BIEBER:
People who read this story also read