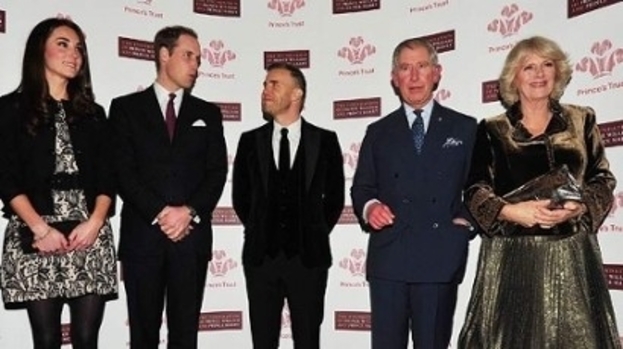 As we head towards the Queen's Diamond Jubilee weekend, last minute preparations are being carried out for the host of events that are taking place throughout the country this weekend.

One of the highlights of the celebrations promises to be the Diamond Jubilee Concert, which takes place on Monday June 4, from 7.30pm.

The star-studded concert, set against the spectacular backdrop of Buckingham Palace, will celebrate the Queen's 60 year reign and it is being put together by someone Xtra special – Gary Barlow.

Fresh from judging the nation's talent for the next series of X Factor, Gary is turning his attentions to final rehearsals for the one of the most spectacular shows ever to be staged in the UK.

He just Tweeted: "Off to rehearsals now for #diamondjubilee concert!! It's here at last !! #excited."

Gary, the busiest man in music, has thrown his heart and soul in ensuring the concert is literally fit for a Queen.

He has looked through his little black book and recruited a host of the biggest stars in the land, including Shirley Bassey, Alfie Boe, Jools Holland, Jessie J, JLS, Elton John, Tom Jones, Lang Lang, Annie Lennox, Madness, Paul McCartney, Kylie Minogue, Cliff Richard, Ed Sheeran and Stevie Wonder.

He's even managed to get old Take That pal Robbie Williams involved, much to the Robster's delight.

Dad-to-be Robbie said: ''I am excited to be in London for the celebrations and honoured to be part of this line-up.

''If this doesn't get me a knighthood, nothing will. I can't wait for the show.''

And Robbie's not the only one looking forward to the gig…

Kate Middleton, Prince William and Prince Harry also can't wait for the show, as they are massive music fans and are set to watch some of their favourite artists perform just outside their grandmother's front door!

Kate, or Catherine as she is known, is particularly excited about this part of the Diamond Jubilee celebrations as she is a huge Take That fan and Robbie and Gary are her favourites.

All eyes will be on her to see if she is singing along to the tracks, as she did back in 2007, when she and William were spotted joining in with Back for Good when Take That performed at a concert in memory of Princess Diana.

The show will be broadcast on the BBC from 7.30 on Monday night, before the Queen lights the national beacon, as 4000 other beacons are lit across the land. Safe to say the sky will Shine that night… as Gary would say!
LET IT SHINE
People who read this story also read