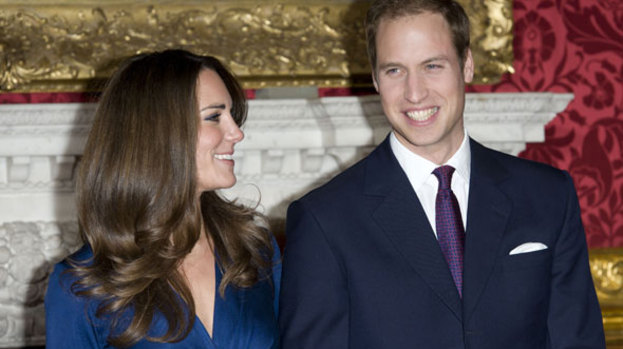 Kate Middleton and Prince William looked like the happiest couple in the world when they wed last year, on April 29.

But William's day was tinged with sadness as he wished his mother, Princess Diana, could have been there to watch him marry the girl of his dreams.

As reported in the Daily Mail, in an emotional interview with Katie Couric, for U.S. show The Jubilee Queen, due to be screened on ABC at 9pm tonight, the handsome Duke admitted: "It's the one time since she's died where I've thought to myself it would be fantastic if she was here, and just how sad really for her, more than anything, not being able to see it."

The 29-year-old continued: "I sort of prepared myself beforehand so that I was sort of mentally prepared.

"I didn't want any wobbly lips or anything going on."

Those close to the couple have commented on how they think Diana would have loved Kate, and William added: "I think she would have loved the day and I think, hopefully, she'd be very proud of us both for the day. I'm just very sad that she's never going to get a chance to meet Kate."

Prince Harry, who was William's best man at the Royal Wedding, also spoke fondly of his mother, noting how much she would have relished the stunning occasion.

"I think she had the best seat in the house probably. She would have loved to have been there," he said.

William and Harry are both extremely close to their grandmother, the Queen, and are looking forward to joining her this weekend for her Diamond Jubilee celebrations.

They have both praised her loving nature and insisted that while the rest of the world sees her in all her regal splendour, to them she's simply Granny.
ROYAL RUMBLES
People who read this story also read