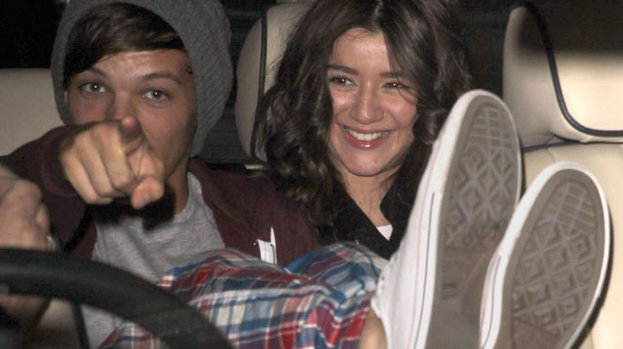 When you're feeling the stress of studying for exams, a little message from a member of One Direction could be just the thing you need to get you through the day, and that's what lucky Eleanor Calder received from Louis Tomlinson.

The 1D heartthrob Tweeted his gorgeous girlfriend this morning to wish her luck in her exams, writing: "Good luck to my lovely girlfriend @EleanorJCalder for her exam today!!"

Eleanor is currently studying at Manchester University and Louis credits her down-to-earth nature and student lifestyle with keeping him grounded.

He told The Sun: "Eleanor's really down to earth. She makes me fish finger sandwiches and it's great to do something normal after the madness of the tour."

He added: "All my mates are at university and it's a life I haven't had a chance to enjoy, so it's great to turn up and sample a bit of it."

21-year-old Eleanor also received a special good luck gift from Louis' mum Johanna, who Tweeted: "@EleanorJCalder Morning poppet! Hope your revising is going well. Bought you a little charm. Will send with Lou. #missyou Xxx."

One Direction fans also took to Twitter to send good luck messages to Eleanor, which makes a pleasant change from the online abuse she has received in the past.

As 'good luck Eleanor' was trending, she Tweeted: "Thankyou so much for the good luck trend! Hopefully I've got enough now :)"

Niall Horan has also been chatting to a lovely lady on Twitter today… take a look.
HOW TWEET
More About One Direction
People who read this story also read