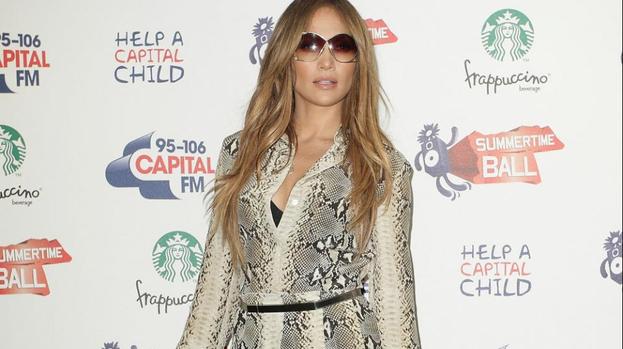 Jennifer Lopez is reportedly leaving American Idol.
The On The Floor singer - who has four-year-old twins Max and Emme with former spouse Marc Anthony - is to step down from the judging panel of the talent show after two years because she is too busy with other commitments, it has been claimed.
A source told Us Weekly magazine: ''There is just too much going on for her right now.''
Jennifer- who will embark on a 20-date tour of North and Latin America this summer and is currently recording a new album - is ''forever grateful'' for her time on the show and is upset about leaving.
The source added: ''She regrets she can't stay on the show. It's been an incredible experience and she is forever grateful that she did it.''
Despite the claims, American Idol executive producer Nigel Lythgoe has insisted Jennifer's departure is not definite and he would love for her to stay on the show.
He told TMZ: ''We want her back. I want her back.
''I know how much she loves doing the show and how much she cares for the kids. [But] It's a business. She has to weigh everything. I know she's gotten lots of offers to do movies and other things.''
Jennifer recently admitted she ''didn't know'' if she wanted to stay on the show.
She said: ''I don't know if I can go for a third year. I miss doing other things. It really does lock you down.''
Copyright © bangshowbiz.com 2012.