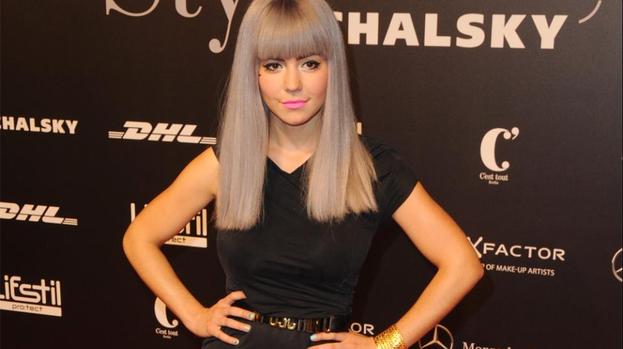 Marina & the Diamonds' UK tour has been postponed ''on urgent doctors' orders''.
The singer - whose real name is Marina Diamandis - has been battling vocal chord problems for three weeks and is ''distraught'' at having to pull out of the dates, which were scheduled to begin in London on Thursday (03.05.12).
In a statement on her official website she wrote: ''It is with huge regret that I have had to postpone my UK tour dates due to medical advice. I have been experiencing vocal problems for three weeks now and consequently today the doctor has told me that I cannot sing performance length shows while I undergo treatment, or I could cause permanent damage to my vocal chords.
''I am distraught as I was so looking forward to seeing you all on The Lonely Hearts Club tour.''
The dates have been rescheduled for June and Marina has promised they will be the best gigs she has ever done.
She added: ''The good news is that we have managed to reschedule all the dates starting from the 18th June. I promise that these shows will be the best I have ever performed for you, as hopefully I will be 100% healthy!''

Marina & the Diamonds rescheduled tour dates:
Norwich Waterfront - 18 June
Glasgow ABC - 20 June
Edinburgh Queen's Hall - 21 June
Manchester Cathedral - 22 June
Leamington Spa Assembly Hall - 24 June
London Tabernacle - 25 June
Cardiff Coal Exchange - 27 June
Birmingham Institute - 29 June
Sheffield Leadmill - 30 June
Copyright © bangshowbiz.com 2012.