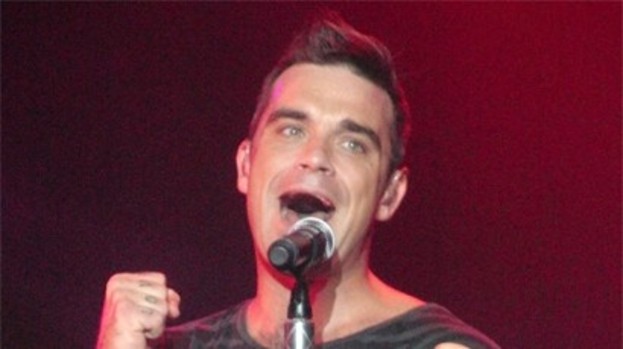 Gary Barlow is pulling out all the stops for the music spectacular he is organising for the Queen's Diamond Jubilee on June 4, and the latest star he has added to the glittering line-up is fellow Take That singer Robbie Williams.

Robbie confirmed the news on his official website, writing: "If this doesn't get me a knighthood, nothing will. I can't wait for the show."

The concert will be broadcast live on BBC One and BBC Radio 2 and will be attended by 10,000 people, chosen from a random ballot from the millions who applied for free tickets.

The Queen, Duke of Edinburgh and various members of the Royal Family will also attend, with the Duchess of Cambridge sure to be first in the queue to volunteer for this event, given that she is a huge Take That fan.

Robbie will join acts including Sir Elton John, Sir Paul McCartney, Dame Shirley Bassey, Kylie Minogue, Stevie Wonder, Sir Tom Jones, Jessie J, Ed Sheeran and Annie Lennox, who have also been signed up to perform.

One Direction are rumoured to be in talks to join the show, but it will depend whether they busy lads can fit the Queen into their hectic schedule!

Gary, who recently announced he will be returning to The X Factor judging panel this year, promised: "The Diamond Jubilee concert will celebrate the 60 years of the Queen's reign with an amazing line-up of world-class artists coming together to play at one of the biggest and most exciting live music shows in recent years.

"With Buckingham Palace as a backdrop, it's going to be a fantastic event which transcends multiple decades of music. It'll be a great, unique, experience for the thousands attending, watching on TV and listening on radio. I can't wait."

More About Queen's Jubilee