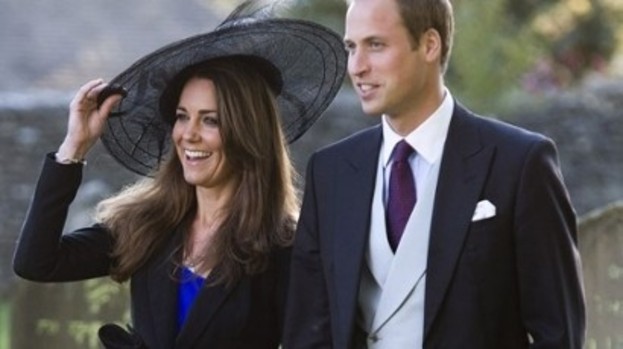 As the Duke and Duchess of Cambridge head towards their first wedding anniversary, the Royal couple are said to be planning a romantic break in Scotland – the place they fell in love.

According to reports, Kate and Wills want a low-key, private celebration to mark their one year anniversary and it looks like Balmoral is their destination of choice for the extra special occasion.

Ingrid Stewart, editor-in-chief of Majesty, said: "I think there is a very good chance that William and Kate will head to Balmoral - in fact I would say it is likely.

"They are both big romantics and like to return to the places that mean a lot to them. I think William will have in mind a romantic night in one of the estate's more isolated cottages - that is the way they seem to like to spend their special moments."

And William is sure to have something special up his sleeve, if his past efforts are anything to go by.

Ingrid said: "One Hogmanay, William surprised Kate with a date in a fire-lit log cabin. She and William shared an estate cottage Tam-na-Ghar during their breaks as students from St Andrews. It has been done-up very well - but there are several other 'favourite' cottages around the estate they use, which are far more basic."

Before they head north of the border at the weekend, Kate and Wills have a busy week ahead, attending the premiere of documentary film African Cats on Wednesday. They are then expected to join a reception at Goldsmiths' Hall on Thurdsay, to celebrate two Army teams who recreated the famous race to the South Pole by adventurers Scott and Amundsen.

According to The Telegraph, later that day they will visit the Imperial War Museum to launch a fund-raising campaign to create new galleries displaying exhibits on the First World War.

While the rest of us will be keeping our fingers crossed for sunshine this weekend, it looks like the royal couple will be hoping for snow, as they have been asked to help boost Scotland's ski resorts.

According to The Scotsman, Ski Scotland, which represents the five ski areas, is writing to ask Kate and Wills if they will go on the pistes at Cairn Gorm Mountain, The Lecht, Glenshee, Glencoe or Nevis Range, and become Scottish ski ambassadors.

Heather Negus, chair of Ski Scotland, said: "We are contacting the duke and duchess because their support would help get the message across that we have some fantastic skiing in Scotland.

"Our customers say we have some great skiing - and the off-piste skiing we can offer compares very favourably with the Alps.

"William and Catherine's support would help attract more youngsters into the sport - and we want to expand that market base.

"It has not been a good season and a lot of indirect businesses - such as B&Bs - have suffered too."

A spokesman for Clarence House said: "The duke and duchess are keen skiers.

"We get all kinds of requests for them to be involved in various projects. We cannot comment further at this stage."