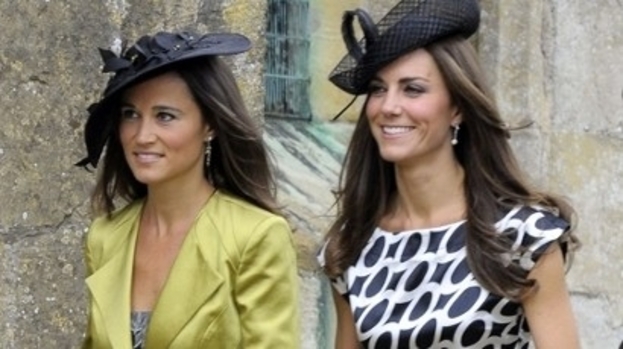 Kate and Pippa Middleton, along with designer Sarah Burton, who created Kate's stunning wedding dress, have been named in TIME magazine's 100 most influential people of 2012 list.

The Duchess of Cambridge and her younger sister share a spot on the list and the magazine's European editor, Catherine Mayer, said: "In an age of bleating, tweeting, confessional celebrity, the middle-class Middletons show real class."

She added: "The Middletons have become avatars of aspiration. Other women aim to dress like them, to emulate their easy athleticism and their more problematic slenderness."

Kate, or Catherine as she is officially known, is the only Royal to make the list.

Prince William featured in 2011, but it seems Pippa (and her pert posterior, which catapulted her to fame after she stepped out in that stunning figure-hugging bridesmaid dress at the Royal Wedding), has managed to outshine her brother-in-law for now.

Others featured include pop princesses Rihanna and Adele, actresses Tilda Swinton and Clare Danes and US President Barack Obama.

Praising Adele's inclusion, singer Pink said: "Her success renews hope in me that the world I live in has good taste — that we still occasionally come back to what's simple, and simply amazing."
ROYAL RUMBLES