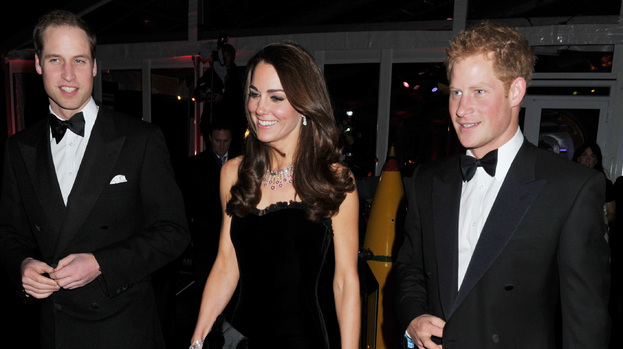 The Duke and Duchess of Cambridge, along with Prince Harry, will watch as the Olympic Torch is carried through the grounds of Buckingham Palace on July 26.

The Queen will witness the Torch on July 10 at Windsor Castle, before joining the Duke of Edinburgh to officially open the Olympic Games on July 27.

In December 2011, Kate, William and Harry became official ambassadors for the London Olympics, and Prince William gave a message of support for the Team GB Ambition Programme, saying: "Catherine, Harry and I are honoured to be ambassadors for Team GB and Paralympics GB.

"We are hugely looking forward to this incredible sporting competition, but are also looking beyond next summer's Games to the springboard it will provide for future success."

Kate has already been showing her support for British athletes, last month visiting the Riverside Arena at Olympic Park to meet the Team GB women's hockey squad.

Once a skilled hockey player herself, captaining the team at Marlborough College, the sporty Duchess ditched her heels and got stuck into a game, cheering as she scored a goal.

The performance director of the male and female hockey squads – which are ranked 4th in the world – told the Daily Mail: 'We are delighted that the Duchess has asked to visit us. It's a real boost to morale and has caused a real buzz within the squad."

Kate hopes to return to the Arena in the summer to support the team during the Olympics.
ON YOUR MARKS...