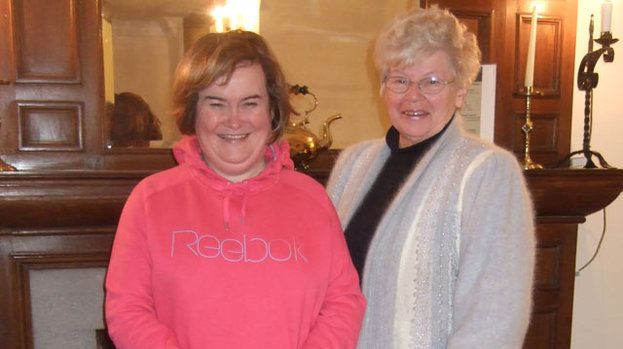 Susan Boyle delighted staff and visitors at Drum Castle on Friday, when she popped in for an Easter visit.

The Britain's Got Talent star was enjoying some well earned time out from wowing the crowds in I Dreamed a Dream – the musical based on her life – and headed off to do a spot of sightseeing at the stunning castle, near Banchory.

Susan loved looking at the historic property (The National Trust Of Scotland's oldest property) and took time out to chat to fans and the delighted tour guides.

Property Manager Alison Burke said: "Drum worked its charm on Susan Boyle, as it does all its visitors, and she left having thoroughly enjoyed her visit."

Alison added: "We presented a gift of a Drum Castle and Estate guidebook and a Cadbury Easter Egg."

Susan is a big chocolate fan so she is sure to have enjoyed that tasty treat.

Ms Boyle has been winning rave reviews for her appearance at the end of I Dreamed a Dream, which last week opened at His Majesty's Theatre in Aberdeen.

You can read our review of the musical here.
SHE DREAMED A DREAM
More About Susan Boyle