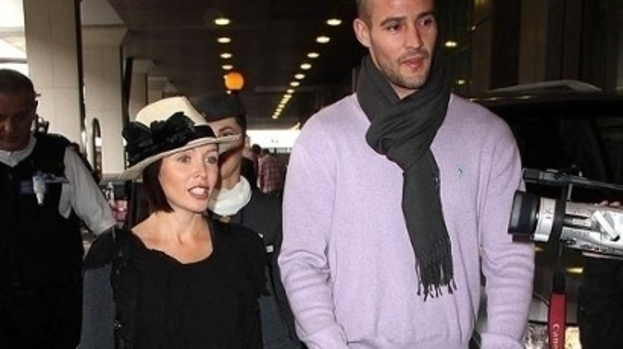 Dannii Minogue and Kris Smith have confirmed that their relationship is over.

The couple dated for four years and have a 21-month-old son, Ethan, but after months of speculation surrounding their romance, they took to Twitter today to confirm they have gone their separate ways.

Dannii Tweeted: "It brings me great sadness to tell you that Kris and I have separated.

"We still care for each other and ask for privacy at this difficult time, in particular for our son Ethan who remains our number one priority."

The 40-year-old star then said that she was taking a break from the social networking site, writing: "Hi Tweet peeps. Needing to retreat for a while. Thank you for your ever loving continued support."

33-year-old Kris also used Twitter to express his sadness over the decision, writing: "Dannii and I have a deep mutual love and respect for each other and although things have not worked out we have a gorgeous son together that we both love and implore everyone to respect our privacy at this challenging time."

The model's Twitter profile reads: "Its nice to be important, but its more important to be nice... not really sure what my job is anymore.. but i do know i love my boy more than life...[sic]"

A source told the Daily Mail that Dannii had "fought and fought" to save the relationship, but in the end it seems it just wasn't to be.
IT'S OVER