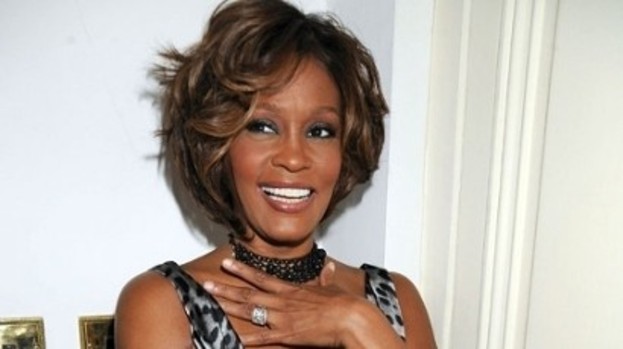 Whitney Houston's family and friends have been invited to a private viewing of the star's body today (February 17), ahead of her funeral tomorrow.

According to celebrity website TMZ, a few close relatives and friends are on the intimate, invite-only guest list to view Whitney's body at the Whigham Funeral home in New Jersey.

It will be a chance for those who were closest to the tragic singer to say goodbye to her personally and privately, before her funeral.

It is likely those attending will include the singer's daughter Bobbi Kristina, her ex-husband Bobby Brown, mother Cissy Houston, cousin Dionne Warwick, godmother Aretha Franklin and mentor Clive David.

Whitney's funeral will be held in the New Hope Baptist Church, in Newark, New Jersey. The church means a lot to Whitney's family, as it is the place where she first showed off her impressive singing voice, performing with the choir, alongside her cousin Warwick. Her mother also led the church's music programme for many years.

It is believed Whitney's mother Cissy chose the church service over other rumoured plans to host a public memorial service in the 18,500-seat Prudential Centre, as it was more "appropriate".

REST IN PEACE:
Fans of the star won't miss out on saying goodbye to her though, after it emerged yesterday that Whitney's publicist Kristen Foster has struck a deal with The Associated Press, allowing them to film and broadcast the ceremony on the internet.

The service will take place at 12pm in Newark (5pm GMT) and is expected to be attended by around 300 of the singer's family and friends, although reports have also surfaced that the 1,500 seat church may be full to capacity.

The funeral will be shown on livestream.com/aplive on Saturday as well as being available on some satellite services.

Whitney - one of the most successful singers of all time - was tragically found dead in the bathtub in her hotel room at the Beverly Hilton in Los Angeles on February 11 just, hours before she was due to attend her mentor Clive Davis' pre-Grammys party. She was just 48.

Bottles of prescription drugs were found in the her room, and speculation has arisen that the performer may have died following a drug and alcohol binge.

Initial reports that Whitney may have drowned have been dismissed after medics said there was not enough water in her lungs for this to have happened.

No cause of death has been confirmed as yet, and police have said it may take up to eight weeks for her cause of death to be formally confirmed. Whitney's death certificate lists "pending investigation" as the manner of death and 'deferred' is written for the immediate cause.