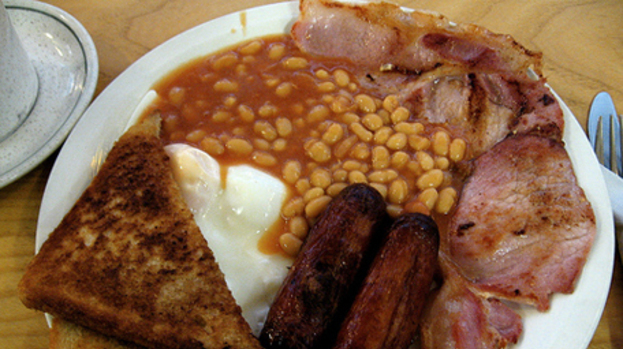 A cutlery set attached to dumbbells has been developed.

The chrome knife and fork weigh one kilogram each and the spoon measure two kilograms - heavier than a 32-piece set of stainless steel cutlery - have been designed for "fitness fans" and "gluttons in need of a work out".

A spokeswoman for Firebox, which developed the products, said: "This cutlery and dumbbell mix is designed for fitness fans with a sense of humour."

The products - entitled Eat Fit Cutlery - are priced at £89.99 for the set.
Copyright © bangshowbiz.com 2012.