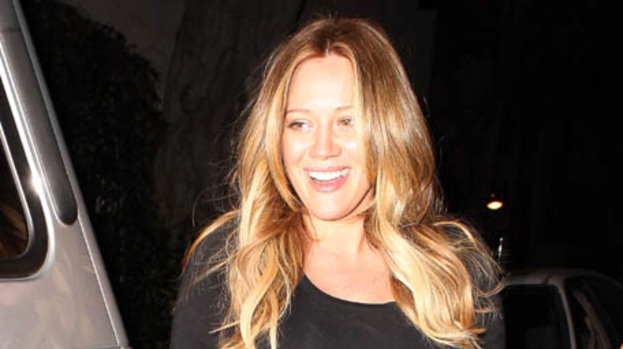 Hilary Duff's dog is "doing great" after undergoing brain surgery.

The 24-year-old actress - who is expecting her first child with husband Mike Comrie - was upset when her six-year-old Chihuahua Lola fell ill before Christmas but the pooch is now on the mend after having fluid drained from her brain.

Hilary tweeted: "Update! Lola was having terrible seizures. She had a shunt put in her skull to drain fluid off her brain and now is doing great."

Today (09.02.12) Hilary had an appointment with her doctor about her unborn baby boy and was pleased to report the impending new arrival is doing fine - though she herself is suffering from sore ribs.

She tweeted: "Early morning dr appointment. Baby's looking perfect! So it's a great day..except for my ribs..which get a good solid kick every half hour! (six)"

Hilary - who is due to give birth next month - revealed in December that Lola had fallen ill and asked her fans to pray for the dog.

She tweeted: "Could everyone please say a prayer for my pup Lola, she has surgery in a half hour, She's a strong girl but needs all good energy sent her way."


Copyright © bangshowbiz.com 2012.