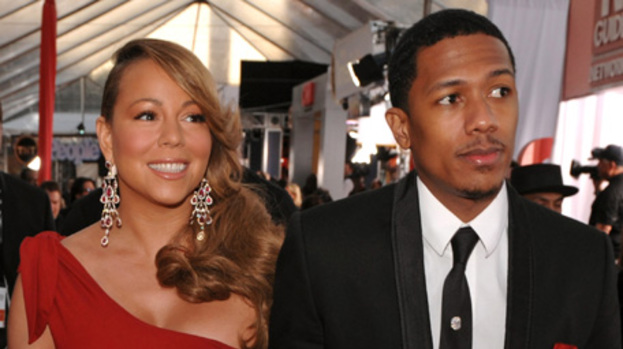 Nick Cannon wants more children.

The 'America's Got Talent' host would love to have siblings for his twins Moroccan and Monroe, nine months, but says wife Mariah Carey isn't so keen.

He said: "I would love to have more children. Now my wife on the other hand, I think the twins took a toll on her. She is like, 'I ain't doing that again.' "

Nick has been placed on a special diet after being rushed to hospital with mild kidney failure last month, and though his wife is also following an eating plan, they are having different meals and the 31-year-old star is finding it difficult watching Mariah enjoy the foods he is no longer allowed to eat.

He told the New York Daily News newspaper: "I used to be a fast-food junkie. She gets to have higher protein, which isn't fair because I love my steaks and I can't eat that anymore. Her carbs are lower so we are both on a diet, but it is different."

Nick recently admitted he is finding it hard to get back into shape following his illness.

He tweeted: "Getting back in shape is going to be tuff, the DR said because of my condition my body can't process protein and that's what builds muscle

"Time to work smarter not harder... but I got to get right by the time America's Got Talent starts!

"It's going to be difficult to get my six pack back on this Renal Diet. No muscles, skinny with a gut is not fresh

"Right now In my tanktop I look like Samuel L. Jackson in Black Snake Moan #needtogetbackinshape (sic)"


Copyright © bangshowbiz.com 2012.