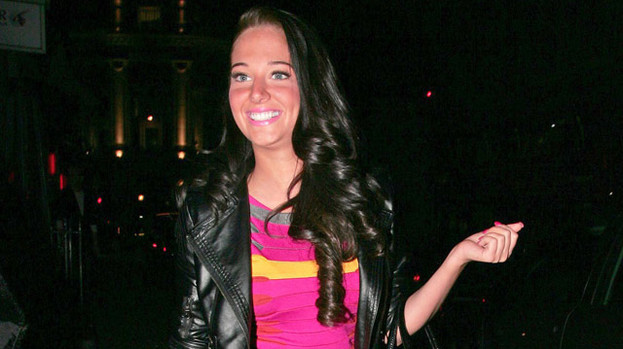 Tulisa Contostavlos has been enjoying some quality time with friends since she reportedly split with N-Dubz bandmate Fazer.

The star has been spotted hitting the town, showing off her tan from her recent trip to the Maldives, but last night she appeared to have taken her tan top-up too far, leaving her a little red in the face – literally.

The gorgeous X Factor judge was more than happy to flash a winning smile for the cameras as she enjoyed a night out at the Sketch club in London, but it was her flushed cheeks that captured the attention of the paps.

On January 21, she Tweeted that her PA Gareth Varey was "hating cus I've maintained my tan from the maldives...he's pouring on the st.tropez as we speak LMFAO [sic]"

Who's laughing now Tulisa?

While the singer appears to be living it up as a single lady, Fazer has also been out and about, partying with Topshop heiress and Made in Chelsea star Chloe Green.

According to reports, Tulisa is a not a fan of Ms Green and Fazer's choice of party pal could jeopardise any chance he had of winning her back.

An insider told the Daily Record: "Chloe and Fazer are just pals but it's unfortunate timing for them to be together given the history between Chloe and Tulisa.

"Knowing those two, they'll be back together again in a few days. They often have their ups and downs. But if Fazer wants to win her back, he might want to stop socialising with Chloe."
IT'S OVER...