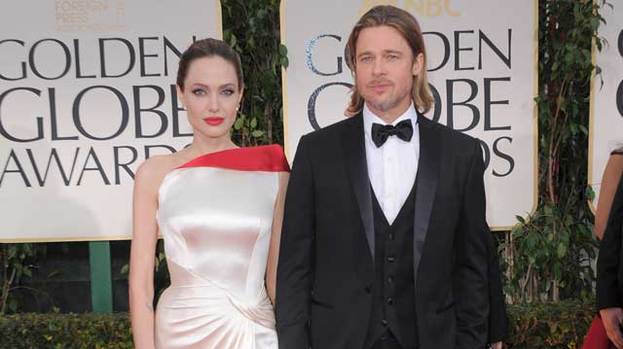 Angelina Jolie has reportedly been giving relationship advice to Johnny Depp and his long-term partner Vanessa Paradis, after rumours circled that all is not well in their partnership.

Jolie and Depp worked together on the 2010 hit The Tourist and have stayed friendly since the movie, with Johnny and Vanessa going on double dates with Angelina and her partner Brad Pitt.

And it seems Ang is keen to help her friend in any way she can, after stories about their alleged problems came to light. A source told new magazine: "They stayed in touch after The Tourist, When she (Angelina) heard what was going on she reached out to him to see how he was coping and urged him to work it out."

Pirates of the Caribbean actor Johnny and French singer and actress Vanessa have been together for almost 14 years. The couple, who have two children together - Lily-Rose, 12, and Jack, nine – were formerly described as "gloriously happy".

But earlier this week "sources" claimed things have taken a turn for the worse.

"Johnny's been having relationship problems with Vanessa that have been brewing behind the scenes for a while," a source said to be close to the actor, is quoted saying in this week's edition of OK! USA.

"He started making phone calls to friends toward the end of last year, talking about how unhappy he's been with Vanessa and how wants out of the relationship.

"Though they never married, because of their kids, I wouldn't be surprised if Johnny quietly started making phone calls to attorneys soon to see how he can gracefully get out of their relationship."

ON OR OFF?