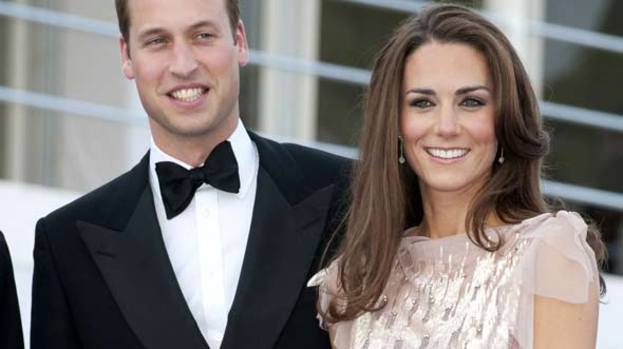 Kate Middleton and Prince William are just days away from their first Christmas as man and wife, and it's set to be a bumper affair if the rumours about what's in store for them are to be believed!

The couple – now known officially as the Duke and Duchess of Cambridge – are to spend their first Christmas as a married couple at Sandringham Estate with the rest of the Royal Family.

Kate, who previously spent the festive period with her own family, will no doubt be feeling slightly nervous about her first Christmas as an official royal, following the correct procedures and traditions that have been passed down the generations.

According to the Mirror, Kate and Wills will arrive at Sandringham Manor in Norfolk at around 4pm on Christmas Eve, where they will enjoy tea before being invited to open their gifts alongside the Queen.

Apparently the Royals enjoy buying novelty presents for each other, with previous exchanges said to include a pair of Mickey Mouse socks which the late Princess Diana gave to Prince Charles.

Poor Kate will no doubt be wracking her brains over what constitutes an appropriate but humorous pressie for the Queen…

FESTIVE FUN:
The couple will retire for the night before rising early in the morning for breakfast with the family, before attending the annual Christmas service at Church of St. Mary Magdalene.

The duke and duchess are then expected to enjoy lunch before early evening drinks, followed by the slap-up evening meal – before everyone joins in with a game of charades.

Brunette beauty Kate will be kept on her toes, as she's expected to change her outfit around five times throughout the day, to make sure she is properly dressed for every part of the day.

Then on Boxing Day, there will be no lazing on the couch in front of a Christmas movie, as the couple are expected to take part in the traditional pheasant shoot, joined by Kate's little sister Pippa.

As if all of that wasn't enough for Duchess Kate to ger head around, apparently 18th century mansion Sandringham Estate is haunted – so the duchess might have to put up with a few uninvited guests on December 25 too!

A courtier told the Mirror: "Everyone believes there are ghosts because so many have experienced them, including Prince Charles.

"There are old parts of the house where nobody wants to go or be alone, and Kate will be told all about them. If she goes wandering around the house alone she could be in for a nasty surprise."

It's sure to be a Christmas that no one will ever forget!