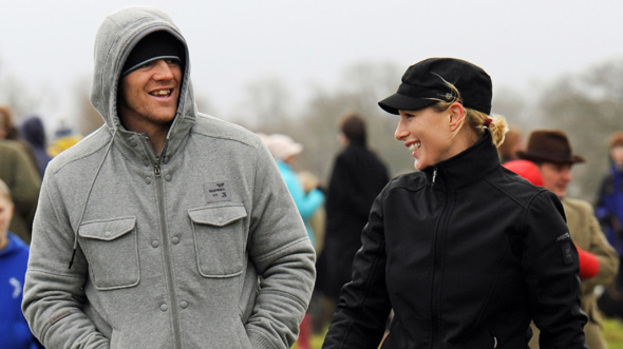 The Scottish church where Zara Phillips will marry her long-term love Mike Tindall is to close for one week before the wedding.

Picturesque Canongate Kirk in Edinburgh, which is where the Queen worships when in residence at Holyrood, is thought to be getting closed off because of the security measures that will need to be taken to prepare for the royal nuptials, the Daily Record reports.

The church's online calendar shows that the Kirk will be shut all day every day to the public from July 25 up until it reopens on Sunday July 31.

Historic Canongate Kirk, which was founded in 1688 and completed in 1691, also acts as the parish church for the Scottish Parliament and Edinburgh Castle.

Equestrian Zara and her rugby player fiancé Mike got engaged in December 2010 after Tindall proposed with a platinum and diamond ring he designed himself.

The couple, who had dated for seven years, will make their union official in a ceremony in the beautiful city of Edinburgh this summer in front of guests believed to include a large number of royals.

All eyes will be peeled to see if newly married Kate and William, the Duke and Duchess of Cambridge make an appearance, alongside Zara's grandmother and grandfather, the Queen and the Duke of Edinburgh, Prince Philip.

GONNA GET MARRIED:
Details of the guest list have been kept under lock and key, but it is believed to include around 20 friends and associates Zara met while in Sydney during a gap year in her studies in 2003.
Celebrities David and Victoria Beckham are also likely to make the cut, after Zara was photographed sharing a joke with the footballer in June as they launched the hunt for a torchbearer for next year's Olympics.

And Una Healy from girl band The Saturdays has already revealed that her boyfriend Ben Foden, who plays rugby with Mike, is planning to take her to the royal wedding.