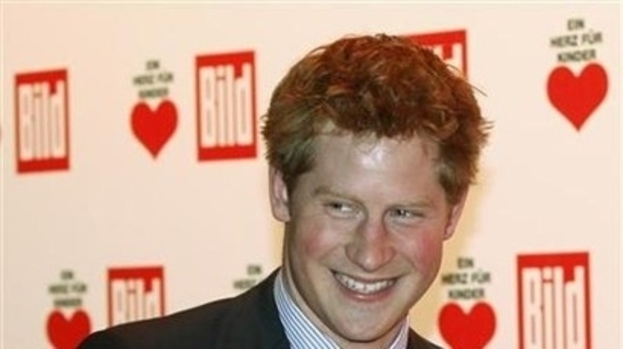 Newly single Prince Harry is back off the market after landing himself a stunning new girlfriend in lingerie model Florence Brudenell-Bruce.

The couple, who have been friends for years, appear to have become much closer in recent times, and have been enjoying private dates at blonde Florence's £2.5million home in Notting Hill, West London.

A "well connected" royal source allegedly told The Sun that Harry and Florence are very much enjoying being together. "It's very early days but Harry and Florence are an item."

The source added: "She is a lot of fun, blonde and very good-looking. Harry really likes her."

The 25-year-old blonde remained coy when asked by the paper yesterday how things are going with the prince, simply stating: "There's not much to say."

However Heat magazine quoted Florence, who has fronted campaigns for Adidas and John Lewis, saying: "He [Harry] is very proud of me and I am very proud of him. There is nothing much more to say - we are just having a wonderful time at the moment."

News that the couple are dating follows the breakdown of Harry's on-off relationship with Zimbabwean blonde Chelsy Davy.

ROYAL ROMANCE
Florence is a former flame of Formula 1 racing driver Jenson Button. Privately educated at Stowe School in Buckinghamshire, the model then studied history of art at Bristol University.

As the daughter of Old Etonian wine merchant Andrew and his French wife Sophie, and a descendant of the seventh Earl of Cardigan, who led the Charge of the Light Brigade, Florence is no doubt exactly the type of woman the prince would love to have on his arm.

Prince Harry has also recently been linked to Kate Middleton's sister Pippa, after the pair became close friends following the royal wedding of Kate and Prince William in April.

They are said to have met up "at least" five times and even had humorous nicknames for each other – Commando for Pippa, in reference to rumours that she wore no underwear under her bridesmaid's dress at the wedding, and Captain for Harry, because of his military rank.

However reports that Pippa had split from her boyfriend Alex Loudon - leading to romance rumours between Pip and Harry - were denied by a member of his family, who dismissed the stories as "completely untrue".

Prince Harry recently laughed off the rumours of romance between him and Pippa, saying he was "100 per cent single".