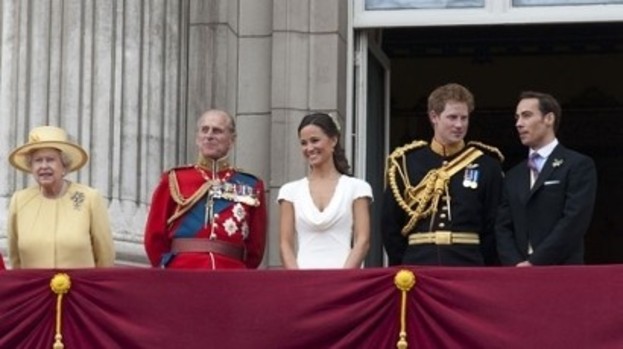 Last week it was revealed that Pippa Middleton and Prince Harry have pet names for each other – Captain and Commando – which set the romance rumour mill into overdrive.

Although the nation is desperate to see Harry and Pip unite, the flame haired Prince has been quick to dispel the rumours, insisting he is single at the moment. Wannabe princesses of the world rejoice.

According to the Daily Mirror, Harry was enjoying some time with friends at Hard Rock Calling in Hyde Park on Saturday.

When asked about if he was passionate about Pippa, he said: "Pippa? Ha! No, I am not seeing anyone at the moment. I'm 100 percent single."

Don't book your tickets to Buckingham Palace just yet girls. Harry also added that he has no time for romance at the moment. "I'm working a lot at the moment, so dating and watching TV are the last things I have time for." Damn!

Pippa's schedule could be about to get a lot busier too if the latest rumours are to be believed.
STRICTLY GOOD FRIENDS
BBC bosses have their sights set on Ms Middleton and her pert posterior (so to speak) for this year's Strictly Come Dancing.

A source told The Sun: "Pippa has become almost as famous as Kate since the wedding. It would be a huge coup to get her and give the show global appeal."

Anton Du Beke better not get too excited at the thought. An insider added: "She's a bit overwhelmed by all the attention and considering her next move very carefully.

"She is conscious that her sister is going to be Queen one day and is determined not to do anything embarrassing."

They added: "But she loves Strictly and if she was sure her appearance would be handled correctly she'd be keen to slip into sequins."