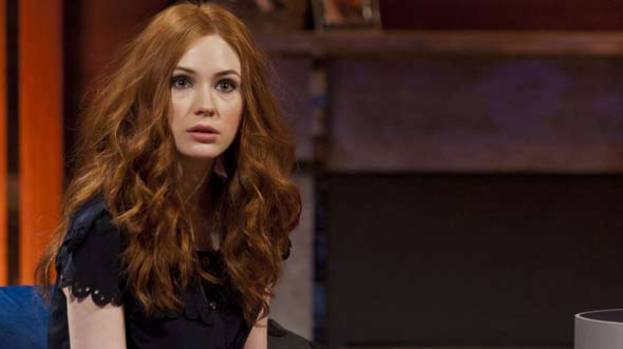 Scottish beauty Karen Gillan has become famous for flashing her pins as the Doctor's assistant on Doctor Who, but residents of a New York hotel got more than a flash of her long legs when they woke up one sunny morning…

According to the Daily Mail, Miss Gillan was found naked in a hotel corridor at 7am. What a wake up call that must have been!

Karen and her Who co-stars had been staying at trendy Manhattan hotel The Ace, during a promotional trip in April.

After a hard day's work the actors decided to party, but somewhere along the way flame haired Gillan managed to lose her clothes.

A permanent resident at the hotel told the Daily Mail: "I went to the peephole and looked out. I saw a man at the lift who was looking back at someone who was attempting to open my door… the next thing I saw was a woman giving this person at my door two towels before getting into the lift and leaving.

"Then I saw this young woman, completely naked, trying to wrap two towels around her and not having much luck.

"She then started to whimper and knock on my door. Seeing that she wasn't getting anywhere, she lay down with the towels covering her."

Security are then said to have escorted the 23 year old back to her room. The resident quipped: "I never saw Lady Godiva again."

A BBC Worldwide spokesman told the paper: "We're unaware of this alleged incident." Karen Gillan's spokesman declined to comment.
NAKED AMBITION