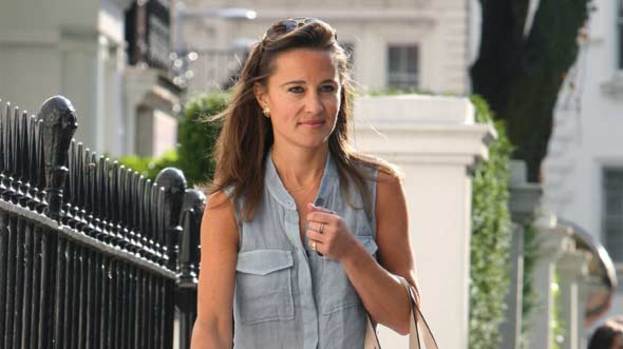 R&B singer Usher is so taken with Pippa Middleton that he wants to sign the brunette beauty up to model for his new lingerie campaign.

Kate Middleton's little sister has turned her fair share of heads since appearing as maid of honour at the royal wedding on April 29, but to attract a global star such as Usher is no mean feat.

The OMG singer recently revealed that Pippa's his number one choice to show off the sexy new undies to reporters.

"I don't think there's a more beautiful, more stunning, more talked-about woman in the world at the moment," Usher said. "I'm going to be approaching her in the next few weeks and setting up a meeting this summer."

He added that Pippa is so well known globally now that she's a smart choice for an ad campaign. "The great thing about her is that she would be a global brand. Everybody knows her now, she would be perfect.

"I am sure everybody is trying to sign her up and she won't be cheap, but she has the looks and the popularity to really establish a new product."
The lingerie line will be launched later this summer, and all eyes will no doubt be peeled, waiting to see if the future Queen's little sis makes an appearance as part of the underwear campaign.

Of course Pippa is already famous for her sporty physique, with fans of the 27-year-old even setting up the Pippa Middleton A** Appreciation Society in honour of one of her most famous features.

Events planner Pippa has become know as one of the world's most eligible women since her role at Kate and Prince William's wedding.

She is now rumoured to be taking a break from her boyfriend Alex Loudon, and is said to be growing closer and closer to Prince Harry, who she became close to after the pair played their parts of maid of honour and best man on the big day.

Pippa, known as Pip to close friends and family, is said to be considering a move to France for around three months to try to expand her work contacts.