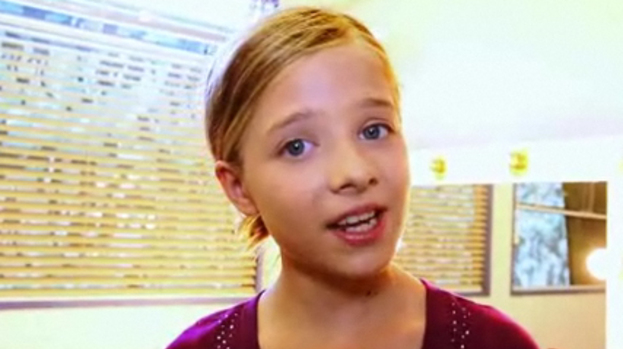 America's Got Talent finalist Jackie Evancho shot to fame in Britain with her stunning performance of Nessun Dorma on Britain's Got Talent.
Jackie explains that she is 'really excited' to be singing in the UK and explains that, 'I love the crowd. They make me feel so special. I love being able to sing and perform for people.'
The 11-year-old realised she could sing at the tender age of eight while watching Phantom Of The Opera. Her stunned mom asked her if she wanted to enter a talent competition. 'I said yes and was first runner up to a 20-year-old opera singer which made me happy.'
'The best thing about being in my situation is that you get to see so many different places and it's so different from everything you think it's going be. You think its going to be easy but it's so much hard work though it all pays off in the end.'
'My ambition is to one day be standing on the red carpet with Christina Aguilera and all the stars.'
Jackie also believes that the best advice she can give is for people to have confidence in themselves.
'My advice to everyone is to stay calm, always have confidence in yourself, know that you're going to do great and always try your best.'