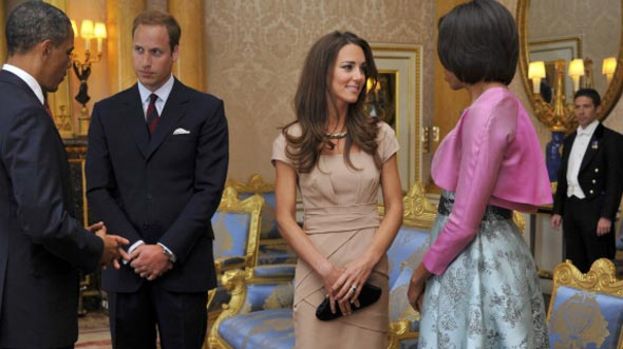 When the Duke and Duchess of Cambridge met the Obamas on Tuesday, it was Kate's dress that captured the attention of eagle-eyed fashionistas.

The £175 Reiss Shola bandage dress became a must-have fashion buy within minutes of the pictures emerging online.

Now the store's site is said to have sold out of stock and there are only a few dresses left in Reiss shops throughout the UK.

A spokesman for Reiss told The Mirror: "At this time there are no plans to reissue the Reiss Shola Dress."

So what does one do in a time of fashion crisis? Head to eBay.

In a desperate bid to snap up a piece of Shola-mania, Kate fans have flocked to the internet auction site in the hope of finding the dress.

There are certainly a few available… but they come at a price.

Some sellers are offering the beige dress at a 'buy it now' price of £450.
Are you a fan of the dress? Did you manage to buy one? Use our comment system to tell us.
FASHION FIT FOR FOR A QUEEN